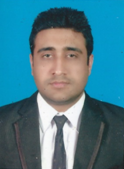 Director: Basharat Ahmad
M.A LLM University Bedfordshire

Basharat Ahmad got his Master Degree in International Commercial Law (LLM) from University of Bedfordshire and join SHN Solicitors to complete his practical training. Basharat Ahmad completed bachelor degree in Law (LLB) from GC University and have a four year experience in criminal and civil legal matters in Pakistan. Basharat Ahmad also a registered member of Punjab Bar Council and registered as an Advocate of High Court Lahore (Pakistan). Basharat Ahmad has extensive experience in SHN Solicitors on advising on a wide range of business and personal immigration matters, including complex applications under the points based system. Basharat Ahmad has a wide range of experience of educational and commercial consultancy.